Welcome to the Rowsley Parish Council Website.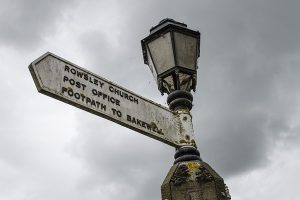 Here you will find information about contacting your local Parish Councillors, the dates and agendas for future meetings and the minutes of past meetings.
Meeting dates, agendas and minutes are available <here>
The Parish Council Calendar of Meetings and Events is available <here>
The primary contact for Parish Council business is the Parish Council Clerk
Details of the current Parish Councillors are available <here>
COUNCILLOR VACANCY
There is one vacancy on the Parish Council.
An election to fill the vacancies will be arranged if ten electors give notice in writing to the Returning Officer requesting that an election is held. – The Returning Officer, Derbyshire Dales District Council, Town Hall, Matlock, Derbyshire DE4 3NN
If sufficient requests are not received the Parish Council will fill the vacancies by co-option.
If you require further information please email the Clerk (Sarah Porter) at rowsleyparishcouncil@gmail.com or on 01629 732365
A councillor job description can be found <here>