Welcome to the Rowsley Parish Council Website.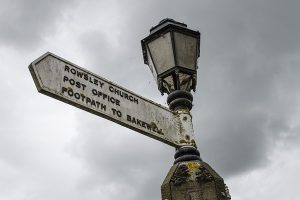 Here you will find information about contacting your local Parish Councillors, the dates and agendas for future meetings and the minutes of past meetings.
THE NEXT PARISH COUNCIL MEETING IS SCHEDULED FOR MONDAY 1st JUNE 2020 AND WILL BE HELD BE VIDEO LINK. THE ACCESS DETAILS ARE POSTED BELOW. PLEASE CONTACT THE PARISH CLERK IF YOU REQUIRE ANY FURTHER INFORMATION.
Topic: Rowsley Parish Council Meeting
Time: Jun 1, 2020 07:30 PM London
Join Zoom Meeting
https://us02web.zoom.us/j/83707751478?pwd=aHBSRGlzR0ZXeTV6di81RGpQUGQ0Zz09
Meeting ID: 837 0775 1478
Password: 814449
Meeting dates, agendas and minutes are available <here>
The Parish Council Calendar of Meetings and Events is available <here>
The primary contact for Parish Council business is the Parish Council Clerk
Details of the current Parish Councillors are available <here>
The Parish Council's Privacy Notices can be seen <here>
The Parish Council's ICO Registration Certificate can be seen <here>
ALLOTMENT VACANCY
There are TWO vacancies at the village allotment.
The annual rent is £35 per allotment plot.
If you are interested in the vacancy please contact the Clerk, Sian Bacon on 07545704384 or rowsleyparishcouncil@gmail.com